2018 & 2019 Prices
All the prices below are for two adults, car and caravan/motorhome.   All prices are per night.
Serviced pitches – All our Serviced pitches have Electric hook up, extra-large hard standing area, a cold drinking water tap, grey waste drain, free Wi-Fi, a courtesy light and a picnic table*.
February & March  £18
April & May  £23
June, July & August  £27.50
September  £24.00
October & November   £18.00** (See notes below)
December & January Closed
Standard Pitches – OPEN ALL YEAR. – Our standard pitches have electric hook up,free Wi-Fi, and a hard standing area.
January, February & March  £14
April & May  £18
June, July & August  £22.00
September  £20.00
October, November & December – £14.00** (See notes below)
Additional extras per night
 Additional Adults £2 each.
Awning FREE – Please bring suitable pegs, as all our pitches are hard standing.
Quiet well behaved dogs £1.25 per dog. (See our T&Cs)
Additional car £2.00
Single person discount £2 discount per night off the quoted prices above.
Payment Methods
Cash.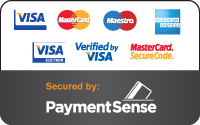 All major credit/debit cards are accepted. We are fully PPI compliant.
A 50% non refundable and non transferable is required.  All bookings confirmed by the receipt of your deposit.  We will send you a booking confirmation receipt via email or post.
We also highly recommend that you take some form of holiday insurance . The following link will open a PDF with information on three  Travel insurance companies
Ways to book – You can call us on 01554 820420 – Reception opening times are daily 9.30am and 6pm I we do not answer please leave a message and we will call you back. (To make a telephone booking takes roughly 5 – 7 min)
OR Click on the image below to check availability and to book a pitch.

Terms and Conditions – Davies and Jones family wish to extend a warm and friendly welcome to all visitors who are staying on our small quiet family run park. We want everyone to enjoy the peace and tranquillity of the countryside, Please ensure that you read our Terms and Conditions before you book, CLICK HERE.
PLEASE NOTE.
*Picnic tables are removed during winter.
** We have been planning a shower block "Re vamp" for a while.  We had plan A,  B,  C and D!  We have now decided to stick with  plan F! which involves keeping the current two showers, but spruce them up. This  work will be done between November the 19th and 20th of December.
 OUR SPECIAL OFFER WHILST THE WORK IS BEING CARRIED OUT.
If you plan on coming to stay with us whilst this work is done,  THERE WILL BE NO SHOWERS, AND AT TIMES IT MAY BE NOISIER THAN NORMAL! WE have reduced the price per night per pitch by 25%!
Fully serviced pitches will be £13.50 per night
Standard pitches will be £10.50 per night.
(Offer only applies from the 19th of November to the 20th of December, whilst the shower block work will be carried out, for two adults in a unit. Normal charges apply for dogs, extra car, and normal discount applies for single person units)
Our fully serviced pitches remain open until the 30th of November, and our standard pitches remain open throughout the year.
We are currently reviewing prices for December 2018 and January 2019, the prices above may alter.