2018 Prices
All the prices below are for two adults, car and caravan/motorhome.   All prices are per night.
Serviced pitches – All our Serviced pitches have Electric hook up, extra-large hard standing area, a cold drinking water tap, grey waste drain, free Wi-Fi, a courtesy light and a picnic table.
27th February – March – £18
April -May – £23
June – July – August £27.50
September £24.00
*October, up to 31st of October £18.00*
November, December, January up to 23rd February 2018 CLOSED
Standard Pitches – Our standard pitches have electric hook up,free Wi-Fi, and a hard standing area.
27th February – March £14.00
April -May  £18
June – July – August – £22.00
September £20.00
*October up to the 31st of October £14.00
November, December, January up to 23rd February 2018 CLOSED
Additional extras per night
 Additional Adults £2
Awning FREE – Please bring suitable pegs, as all our pitches are hard standing.
Additional dogs £1.25
Additional car £2.00
SINGLE PERSON DISCOUNT £2 discount per night off the quoted prices above.
Payment Methods
Cash.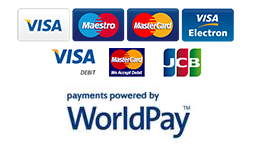 All major credit/debit cards are accepted. We are fully PPI comliant.

 You may also send deposits using PayPal (Click on the Pay Pal Image)
A 50% non refundable and non transferable deposit is required, to book a pitch. We highly recommend that you take some form of holiday insurance . The following link will open a PDF with information on three  Travel insurance companies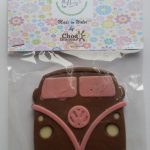 SPECIAL OFFER – If you stay with us for 7 nights or more, you will receive a chocolate caravan hand made by Heavenly or chocolate motor home hand made by Cwtsh
Availability – Information taken from UK Campsite. We update this as often as possible, however please do call us as we also have a cancellation list we can add you to if the park is full.