October 2018
As many of you may know, we have been planning a shower block "Re vamp" for a while.  We had plan A,  B,  C and D!
We have now decided to stick with  plan F! which involves keeping the current two showers, but spruce them up.   A builder has been chosen, and the work will be done between November the 19th and 20th of December. OUR SPECIAL OFFER WHILST THE WORK IS BEING CARRIED OUT.  If you plan on coming to stay with us whilst this work is done, there will be no showers, and at times it may be noisier than normal!  we have reduced the price per night per pitch by 25%!
Fully serviced pitches will be £13.50 per night
Standard pitches will be £10.50 per night.
(Offer only applies from the 19th of November to the 20th of December, whilst the shower block work will be carried out, for two adults in a unit. Normal charges apply for dogs, extra car, and normal discount applies for single person units)
Our fully serviced pitches remain open until the 30th of November, and our standard pitches remain open throughout the year.
September 2018
It is now possible to book a pitch with us on line, we are now taking bookings for 2019.  Click on the image below to open the bookings page.

August 2018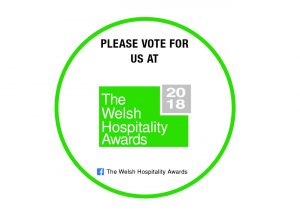 We would first of all like to thank everyone who voted in previous years for us. we were delighted to have won the Welsh hospitality award for the best caravan site in 016.
If you have stayed with us this year we would really appreciate if you could take a few moments and vote for us again, click on the image above and complete the on-line voting form
Notes to help you complete the form….
Name of Nominee would be – "South Wales Caravan Site."
Town "Llanelli"
The rest we leave up to you!
Thank you for your vote
July 2018
Get your legs down bloggers did a review of our small park, and some attractions near by. CLICK HERE TO SEE THE REVIEW
Here are some suggestions of places you could visit.
We would like to thank  Get your legs down bloggers for the latest site tour of our park.
Below is our "Sunday night Natter video 🙂
June  2018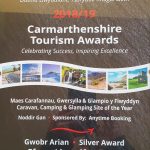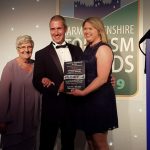 We were at a very glamorous event last night, (06/06/2018)  and we were delighted to have been given a silver in the "Caravan camping and glamping site of the year" award.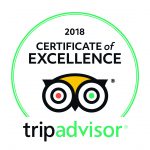 We are delighted to have been awarded the Tripadvisor Certificate of Excellence for 2018 – Thank you for leaving a review.  It encourages us to keep improving our small park.
May 2018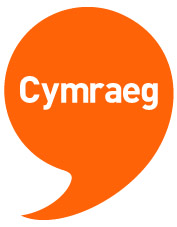 We have had our welcome packs translated to Welsh. A big than you to  Cymraeg byd busnes: Welsh for business  for all your help and support.
Rydym wedi cael ein pecynnau croeso wedi'u cyfieithu i'r Gymraeg. Diolch yn fawr i Cymraeg byd busnes: Welsh for business am eich holl cymorth.
April 2018
We are delighted to have been shortlisted for the Carmarthenshire Caravan Camping and Glamping site of the year awards for 2017/18.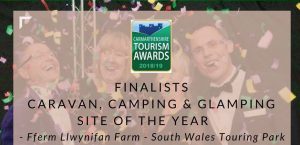 March 10th 2018
A BIG THANK YOU to everyone who voted for us, we are once again in the TOP100 sites for 2018.
We also have a mention in the Practical Caravan April edition, 'South Wales Touring Park' as a recommendation (Page 53). Its within a feature about Carmarthenshire.
Voting has started for 2019 also, the link can be found on the following page on our website CLICK HERE
MARCH 2nd 2018
We have a new phone system!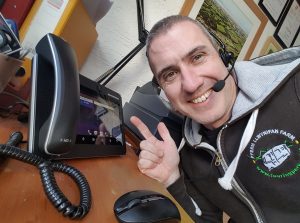 When you dial 01554 820420 between 9.30am and 6pm it will answer your call, and then search for one of the family.
Between 6pm and 9.30am the system will give you options e.g. select 1 for bookings, and you will be able to leave a message, we will call you back as soon as possible
Please bear with us!  We do try our best not to cut anyone off!
February 2018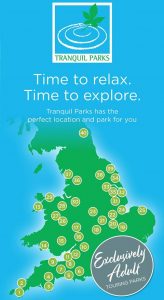 Caravan Camping and Motorhome Show.
20th – 25th Feb.
Hywel will be on the Tranquil park stand no 4507 Friday Saturday and Sunday. Make sure you call over to get your 2018 Tranquil park brochure. 
E
nter the code 'EX1' on booking for excellent discounts on your tickets.
______
Open all year – Our standard & seasonal pitches remain open all year.   Our fully serviced pitches re open in February.  (Close for December and January) To book please call us on 01554 820420 and for prices look HERE
______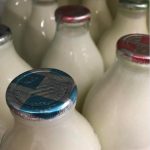 Food essentials – This year thanks to Nigel's Dairy Products , we will be supplying fresh Welsh milk, in recycled pint glass milk bottles. #reducedplastic
We will also be able to supply other other daily essentials such as bread, Welsh Salted butter and free range eggs.
January 2018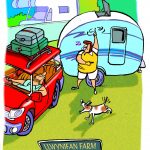 We are now taking bookings for 2018.   Please book early to avoid disappointment, as we are a small park, we do fill up quickly.
Call us on  01554 820420 to reserve a pitch. We look forward to seeing you during 2018
December 2017
We would like to wish all our guests a Merry Christmas and a happy 2018 Touring year.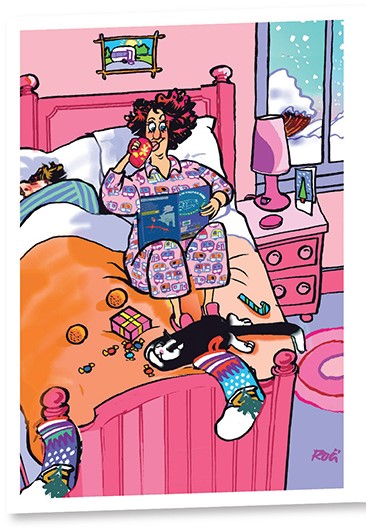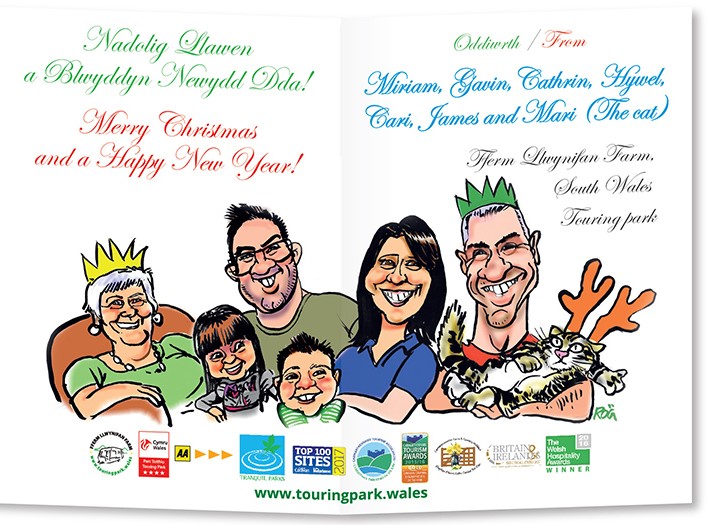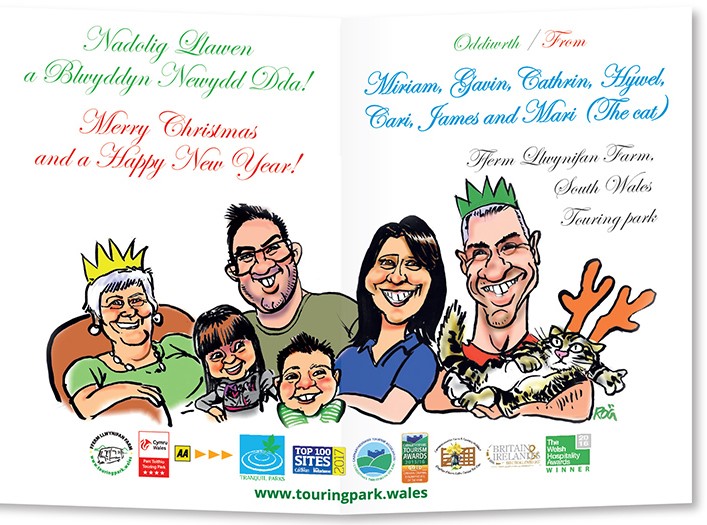 November 2017 – Bookings being taken for 2018.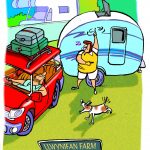 We are now taking bookings for 2018, please remember to book early to avoid disappointment.
Our  website has been re-built, and is now up and running again.  We will be updating it over the next couple of months, if there is any information missing please do not hesitate to call us on 01554 820420.